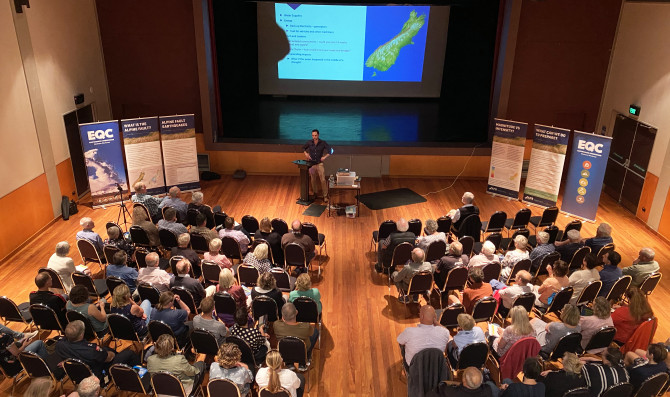 ALPINE FAULT MAGNITUDE 8 (AF8)
The next severe earthquake on the Alpine Fault is likely to occur within the lifetime of most of us, or our children. Toka Tū Ake EQC is proud to support the community engagement work of AF8 [Alpine Fault magnitude 8] to inform South Island communities about the Alpine Fault hazard.
Visit the AF8 website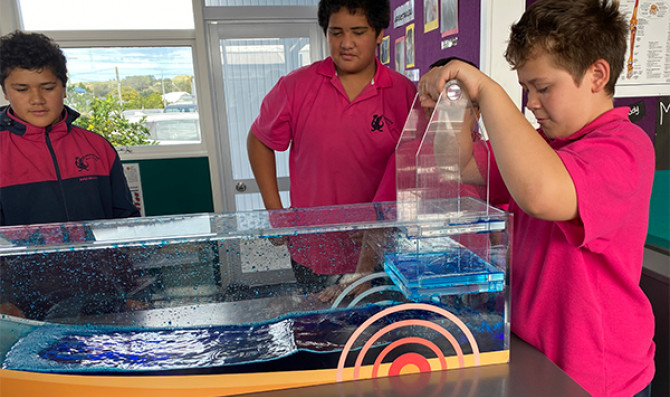 East Coast Lab
Established in 2015, East Coast LAB (Life at the Boundary) is a collaborative programme that brings together scientists, emergency managers, and other experts with communities to make it easy and exciting to learn more about the natural hazards that can impact us.
A key focus for East Coast LAB is the Hikurangi subduction zone and the earthquake and tsunami risk it poses to New Zealand. The zone runs about 50-100km offshore from Gisborne to Marlborough and is New Zealand's largest and most active fault.
Visit the East Coast LAB website