DEVORA – All about volcanoes in Auckland
DEVORA (Determining Volcanic Risk in Auckland) brings together scientists with emergency managers, planners and infrastructure providers to work together on reducing the impact of volcanoes on Auckland.
DEVORA is a collaborative research programme led by volcanologists at the University of Auckland and GNS Science, and funded by Toka Tū Ake EQC and Auckland Council.
With Auckland built on a potentially active volcanic field and vulnerable to ashfall from other North Island volcanoes, a good understanding of the likely risks and impacts is important, not just for the city, but for the rest of New Zealand.
Through DEVORA, scientists look to understand key questions such as how often and how fast magma rises to the surface in the Auckland Volcanic Field, what patterns there have been in previous eruptions, and what the likely impacts of different eruptions could be in the future.
See all about DEVORA(external link)
Photo by Bruce W Hayward, 2018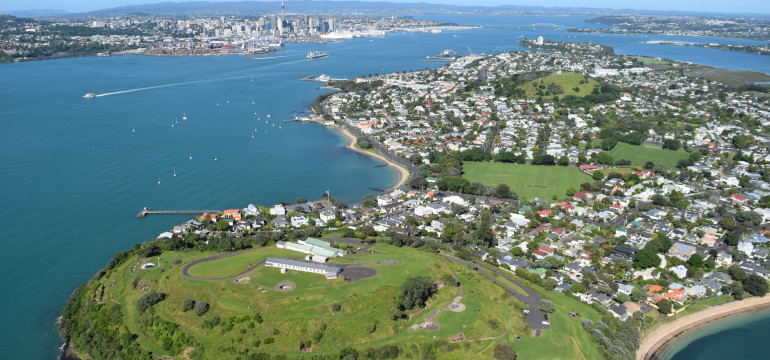 ---