Toka Tū Ake EQC funds Volcano Van to bring free natural disaster education to Auckland schools
Toka Tū Ake EQC has partnered with Auckland Museum to provide a unique and colourful Volcano e-Van, so they can deliver natural hazard education straight to classrooms.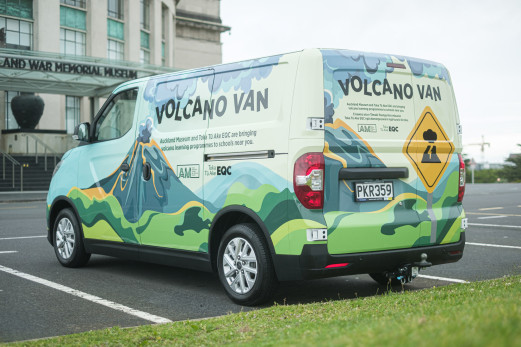 The 'Volcanoes: The Floor is Lava' programme is run by Tāmaki Paenga Hira Auckland War Memorial Museum and funded by Toka Tū Ake EQC, who have partnered to provide the Museum with a dedicated Volcano eVan, enabling the education team to deliver a unique experience directly to classrooms and kura.
In this interactive experience, tamariki can connect with their local volcanoes, explore different types of eruptions, and be tested on their preparedness. The goal of the programme is to educate young learners about the fascinating world of volcanoes, and to help them better understand the science behind these natural wonders.
Auckland Museum Chief Executive David Gaimster says, "Aotearoa New Zealand has a landscape that has been formed by volcanic activity. While many of our volcanos in Tāmaki Makaurau are extinct, we must be vigilant and ensure our tamariki are educated and prepared about the volcanos that still pose a risk to our communities."
"With the support of Toka Tū Ake EQC, we are thrilled to be able to take this unique education programme direct to local schools and ensure that the next generation can understand the landscape they live in – and how to be prepared in the case of an eruption."
Hamish Armstrong, Public Education Manager at Toka Tū Ake EQC, says "It's great to continue our support for Auckland Museums' education programme. Not only are volcanoes fascinating, but it's our goal for Aotearoa to have a better understanding of the natural hazards we live with. Our hope is to build resilience among our future generations, this starts with educating our tamariki today.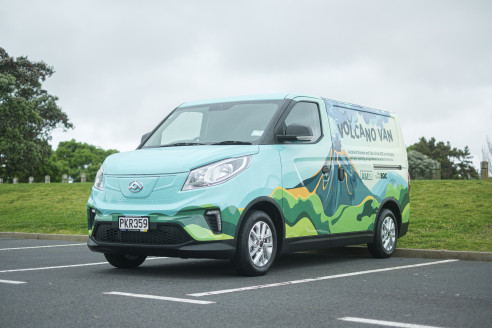 We'd love to see every school throughout Tāmaki Makaurau take up this fun, exciting and free learning opportunity."
Schools can either experience the programme on-site at Auckland Museum, or it can be brought direct to their classroom by the Volcano Van – a vivid, electric-powered van that brings hands-on learning experiences to schools.
Schools interested in participating in Auckland Museum's education program should visit learn.aucklandmuseum.com(external link) to make a free booking.