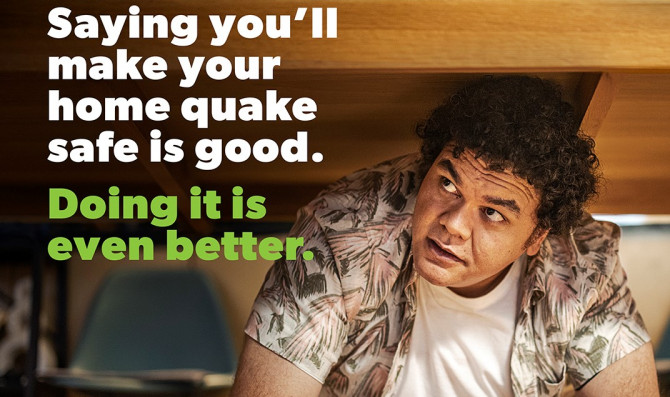 After Quake 'Double Take'
We all know the feeling just after a quake, when we swear to ourselves that we'll get onto making our home safer for everyone - this time.
Starring New Zealand actor and comedian Josh Thomson, our After Quake 'Double Take' campaign uses the 'window of opportunity' presented by moderately or strongly felt earthquakes to inspire preparedness in the home.
View the campaign videos on Toka Tū Ake EQC's YouTube channel.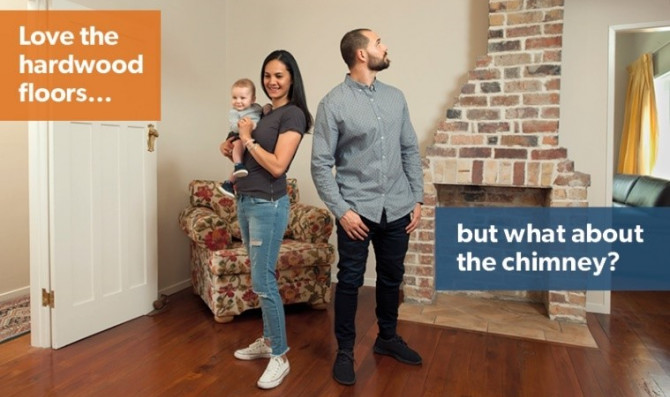 Love a home? Check it first.
How a home might stand up to a disaster might not be top of the list when looking for a new home, but our Love a home? Check it first. aimed to change that.
This campaign was in market consistently across a three-year period beginning in 2017. The creative aimed to get homebuyers to think beyond the cosmetic features of a property to consider how various elements might perform during a disaster. A testimonial video featuring new Wellington homeowners Richard and Arti was also used and has since been viewed in excess of 1.5million times.
Find out what you should know before buying a home on our Home Buyers page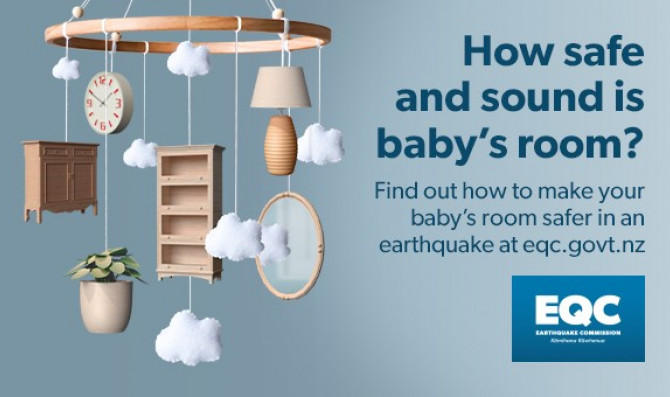 New parents
Very young children are less able to take actions like Drop. Cover. Hold to protect themselves from harm during natural hazard events like earthquakes. This makes them particularly vulnerable and means we have to make the environment around them as safe as possible.
Our messaging to parents of young children aims to inspire them to take actions that will help keep their children safer in an earthquake – and every day.